Letter Carrier Food Drive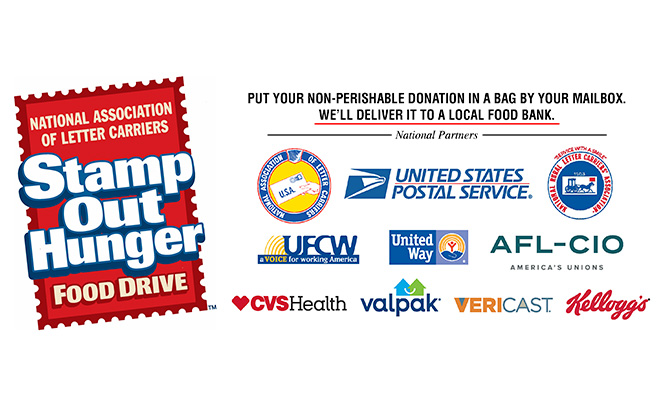 After a two-year hiatus, the Letter Carrier Food Drive will be held on Saturday, May 14. Letter carriers in Lee County are gearing up for the 30th annual food drive, the largest single-day food drive in the nation. The "Stamp Out Hunger" food drive is the one day when letter carriers collect non-perishable food that has been left by mailboxes.
Summer is coming, schools will be out, and the need for food assistance will be greater than ever. Northerners and seasonal residents who are returning home prior to May 14 are encouraged to check their pantries for unopened food items; they may drop off their contributions at any Post Office.
Volunteers are needed to both help letter carriers collect the food and to help sort the food once it has been collected. 
For information about volunteering, contact Lori Harrington, Volunteer Manager, at lharrington@harrychapinfoodbank.org.
For more information about the event, contact Meg Madzar, Event and Food Drive Coordinator, at mmadzar@harrychapinfoodbank.org.