Our Mission & Vision
Our Mission:
To lead our community in the fight to end hunger.
Our Vision:
That no one has to go hungry in our community.
Who We Are
Harry Chapin Food Bank is the largest hunger-relief network in Southwest Florida, serving Charlotte, Collier, Glades, Hendry and Lee counties.
We rescue, inspect, transport and distribute donated food and other grocery products to more than 150 partner agencies and programs that provide direct services to those in need. They include food pantries, in-school pantries, mobile pantries, senior programs and disaster relief agencies. The food bank provides food for about 28,000 individuals each week.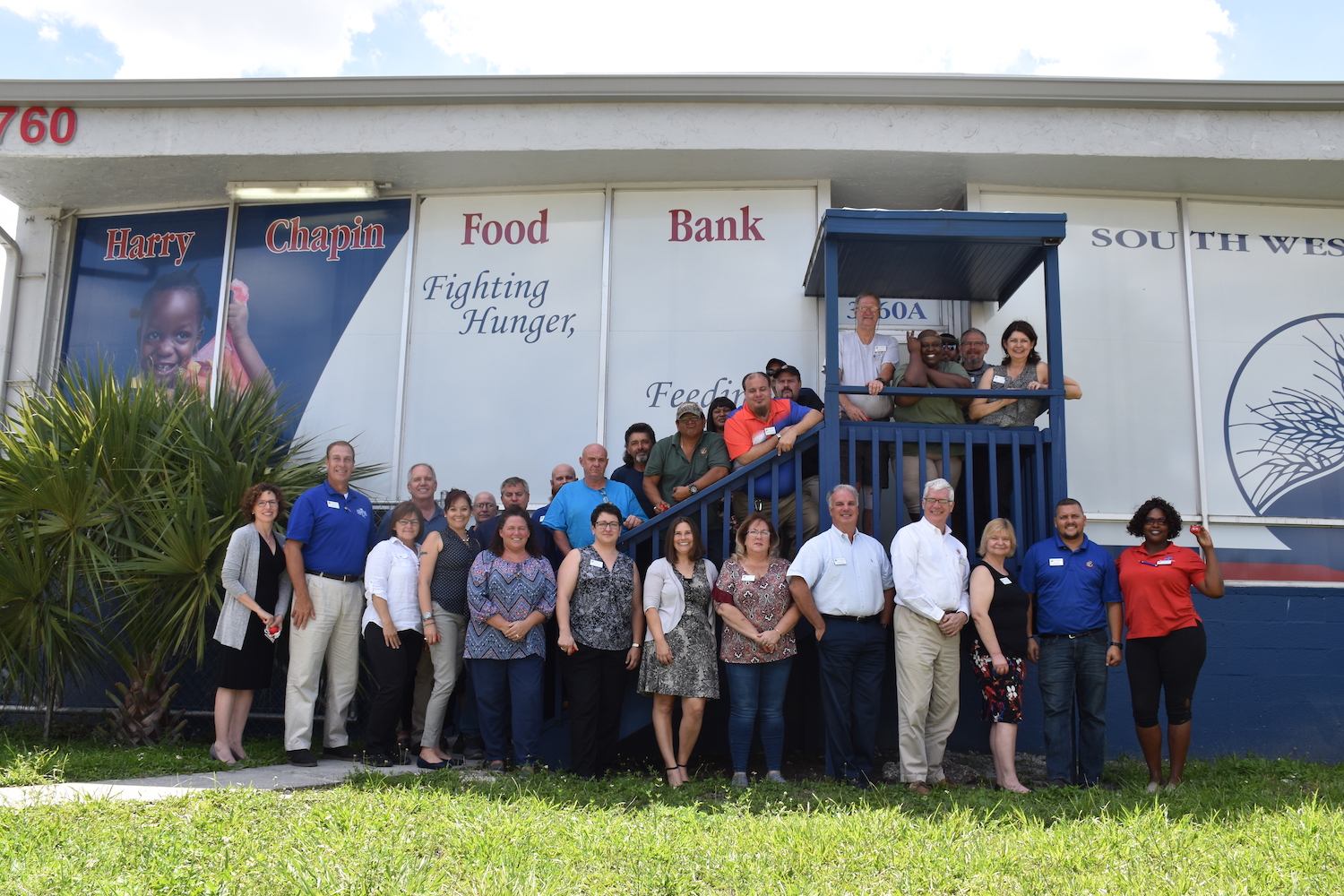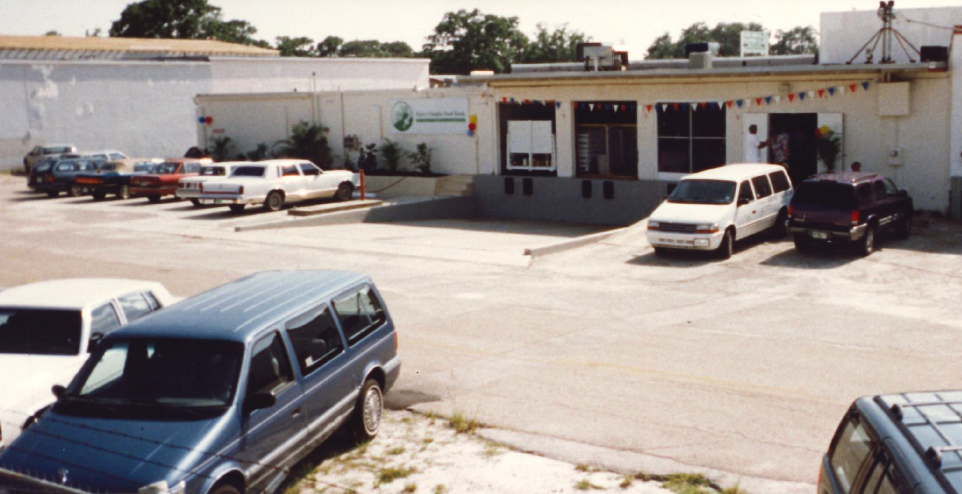 Former facility on Alicia Street, Fort Myers (1994)
Door 16 of the Farmers Market, home of the Food Bank and Cooperative of Lee County, the precursor of what eventually became the Harry Chapin Food Bank (early 1980s).
History
When Harry Chapin Food Bank of Southwest Florida opened its doors as the Lee County Food Cooperative in 1983, who could have imagined that more than three decades later the food bank would distribute 24 million pounds of food in a single year?
When it began, the cooperative distributed government-provided surpluses of cheese and other dairy products. Almost immediately, the cooperative began recovering other food from retailers and growers and continued to grow. In 1985, the cooperative changed its name to the Southwest Florida Food Bank to reflect its regional service area.
In 1994, our name changed to Harry Chapin Food Bank of Southwest Florida, a tribute to the late singer who passionately fought hunger. In 2009, the food bank moved to its current 55,000-square-foot-warehouse in Fort Myers.
We now lead the largest hunger-relief network in Southwest Florida by partnering with more than 150 agencies in Charlotte, Collier, Glades, Hendry and Lee counties to feed children, working-poor families, seniors and other individuals in need.
Our Culture & Values
The Harry Chapin Food Bank's staff believes in these values: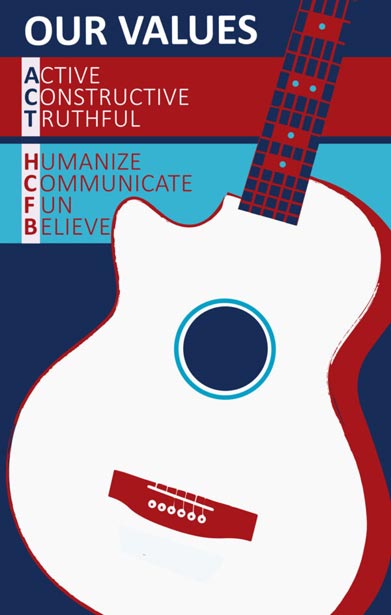 ACT
Active
Move quickly
Get things done
Hold yourself and others accountable for results
Constructive
Provide solutions, not just problems
Display optimism
Be friendly and respectful
Be fair
Truthful
Provide facts to support opinions
Don't exaggerate
Speak up
HCFB Culture
HCFB: Humanize Communicate Fun Believe
Humanize: We put a human face on hunger to help the community understand who is hungry and why. By humanizing food insecurity, we help overcome stereotypes.

Communicate: We are all interconnected in the fight to end hunger. Food bank staff members are also ambassadors for the food bank and its mission. Our job is to inform, educate, raise funds and advocate.
Fun: We work hard to make a difference and have fun while doing it.
Believe: We believe that there is a hunger problem in our community and that it takes hard work, commitment and teamwork to solve it. We believe that we make a positive difference.