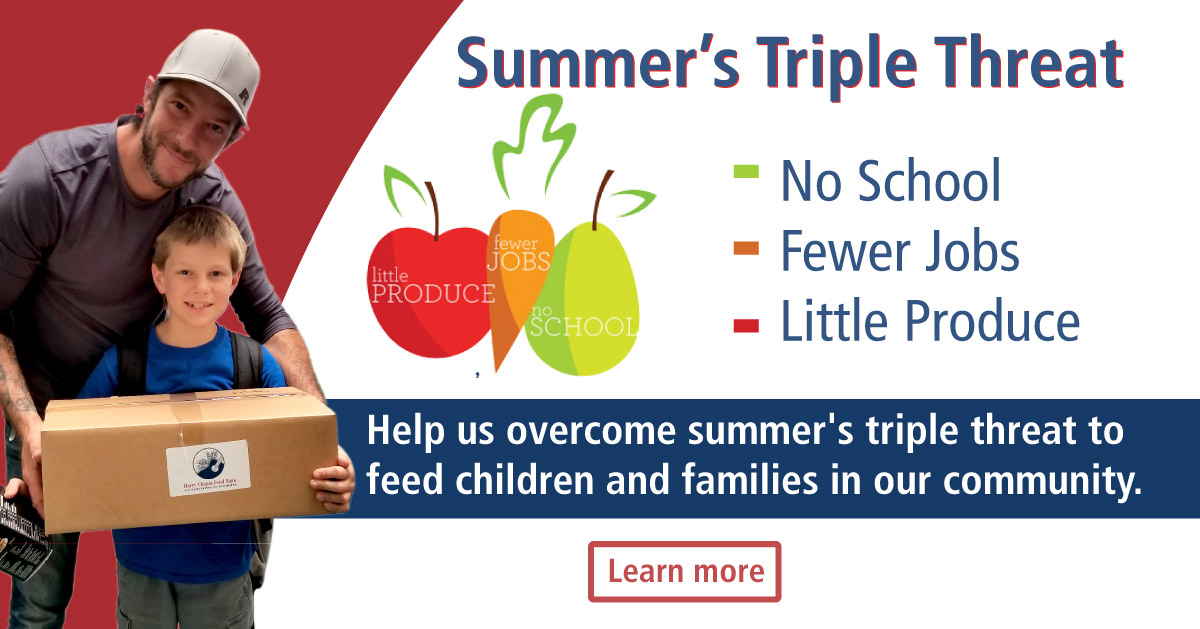 Summer is at its height, usually a time of fun and friends for area schoolchildren on summer break. But for some, there is no break from hunger.
In the Southwest Florida area we serve, about 20.4 percent of children are food insecure, which means they may not know where their next meal is coming from, according to the Map the Meal Gap 2019 study by Feeding America.
In addition, two thirds of schoolchildren in Southwest Florida qualify for or receive free-or-reduced meals at school. During the summer, their parents also are often in need. Jobs and hours for adults decline in our tourism-based economy, and produce is scarce because Florida's growing season has ended.
That's why summer poses a triple threat for the Harry Chapin Food Bank: no school, fewer jobs, little produce.
School starts Aug. 14, but tourism is still at a low ebb through the end of September, when snowbirds slowly start to return.
The Summer BreakSpot food program, which continues through the end of July, can help. The program, offered through the Florida Department of Agriculture and Consumer Services, and run by county school districts, offers free meals to kids age 18 and under during the summer break.
Meals offered vary by location. Several of the food bank's partner agencies serve as summer feeding sites. To find Summer BreakSpot in your area, dial 2-1-1 or visit SummerBreakSpot.org.
The food bank also needs your support for our food programs to help kids and families through these lean times, including mobile pantries, which see a heightened need during summer and Harry's Helpings, which provides food kits for hungry families at sites where neither partner agencies nor mobile pantries are available.